It's Monday again! Did you have a great weekend? I did! We had our annual chili cookout on Saturday night. I squeezed in 46 Sun Salutations and a shower right before people started arriving. It was a wonderful night in which I learned a little something about making chili with dried beans…..don't cook them with acidic ingredients until they're soft….or else they're never going to get soft! If you want my chili recipe you can go way back to here to find it.
But, enough about chili and parties and Sun Salutations for today….today I want to talk about Tapas some more.
Tapas is the will both to look at what we have lost and to see what we can reclaim. (p.106) Meditations from the Mat by Rolf Gates
So, I'm finally on the Day 79 reading because I have realized that I only have time, right now, for meditation once a week. This is part of my scheduling for my habits and my posting for the blog, so I am keeping things simple. I have looked at what worked in the past and what didn't and I'm figuring out how to move forward in a more even mannered way.
While I'm constantly trying to move forward and plan ahead….I still need to acknowledge my past and all of the elements that have shaped me to this point. I still need to live in the present. That quote made me feel like a lot of the things on the blog have come together into one. My schedule, my need to meditate, my need to be active, my need to read and recenter myself, my need to write and get it out, and my need to be inspired.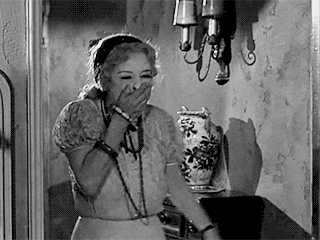 My Word of the Day today is LAUGH. Why? Because laughing has healing powers. I plan to teach Laugh Yoga to the kids I have been teaching on Monday afternoons. They need some serious aspects of yoga, but they also need fun. Laughter is part of life and childhood and freedom! It's happiness and sadness and anger and success and defeat all in one. The activity I'm most looking forward to doing with them today is to laugh a conversation with all of the emotions.
You should try it with a friend…..laugh the words you'd use to greet someone and laugh the words you'd talk with them about. Imagine that you're nervous and excited and angry and happy and sad and hopeful and free and burdened. Explore your laugh as fake and genuine. Allow someone to make you laugh today. Laugh at someone or something, but not in a malicious way. Laugh as if no one is watching. And laugh to begin anew…
There were so many things that this quote from the reading made me think of….I could have written for days on this topic and in so many directions. The reading actually starts with a quote from Gloria Steinham about how the karma of her life circumstances have shaped where she is today. This immediately brought me to thoughts of the #MeToo movement that is in all discussions at the moment.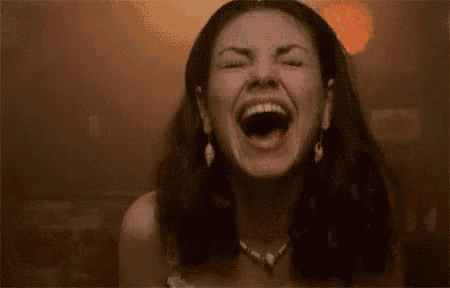 I don't care to share my own stories of times I've felt like I was less because of my situation in life. Instead I choose to use my tapas to move on….to reclaim the life I have yet to live…to choose not to let external forces define me. I acknowledge the journey, I support those of you who have taken a similar path, I laugh to the future because it's going to be a good one!